City Walk with Guy Fairbank - featuring Mercers' Hall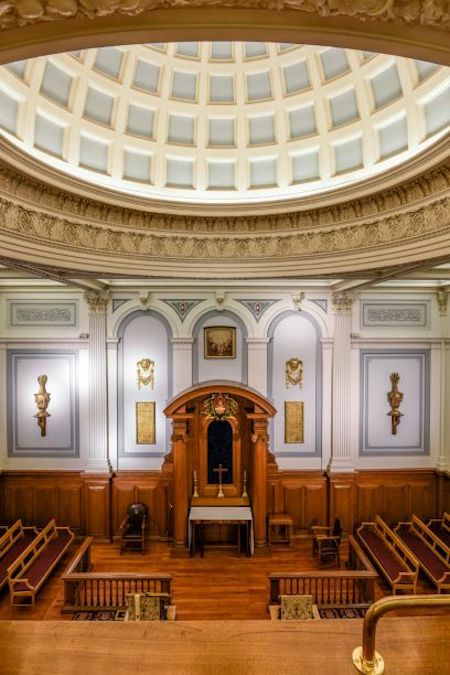 A walk plus tour of 2.5 hrs duration starting in Guildhall Yard at 10:00hrs spending 45 minutes or so visiting the exterior of several halls including Girdlers, Armourers and Brasiers, Carpenters, Drapers, Furniture Makers and Grocers before arriving at Mercers' Hall for a 90-minute tour.
The Mercers' Company is the City's premier livery company. Its post-war hall includes a chapel (the only livery hall to have one) with a rare example of pre-reformation monastic art, and a fine collection of artworks, including portraits on loan from the National Portrait Gallery.
Proposed to finish at Temple Bar to meet with a member of the Temple Bar Trust and a brief talk about this Sir Christopher Wren building.
Ticket price is £30 plus booking fee (numbers are limited to 30)
Please visit the Temple Bar Trust website for further details

About Guy Fairbank;

Guy Fairbank is a London Blue Badge Guide and City of London Guide and has been taking interested groups around Vintners' Hall for several years. He also teaches City of London Guide students about livery companies. Guy joined the Vintners' Company in 1987 as a Freeman (his father Michael Fairbank was Past Master in 1987/8) and became a Liveryman of the Company in 1998.