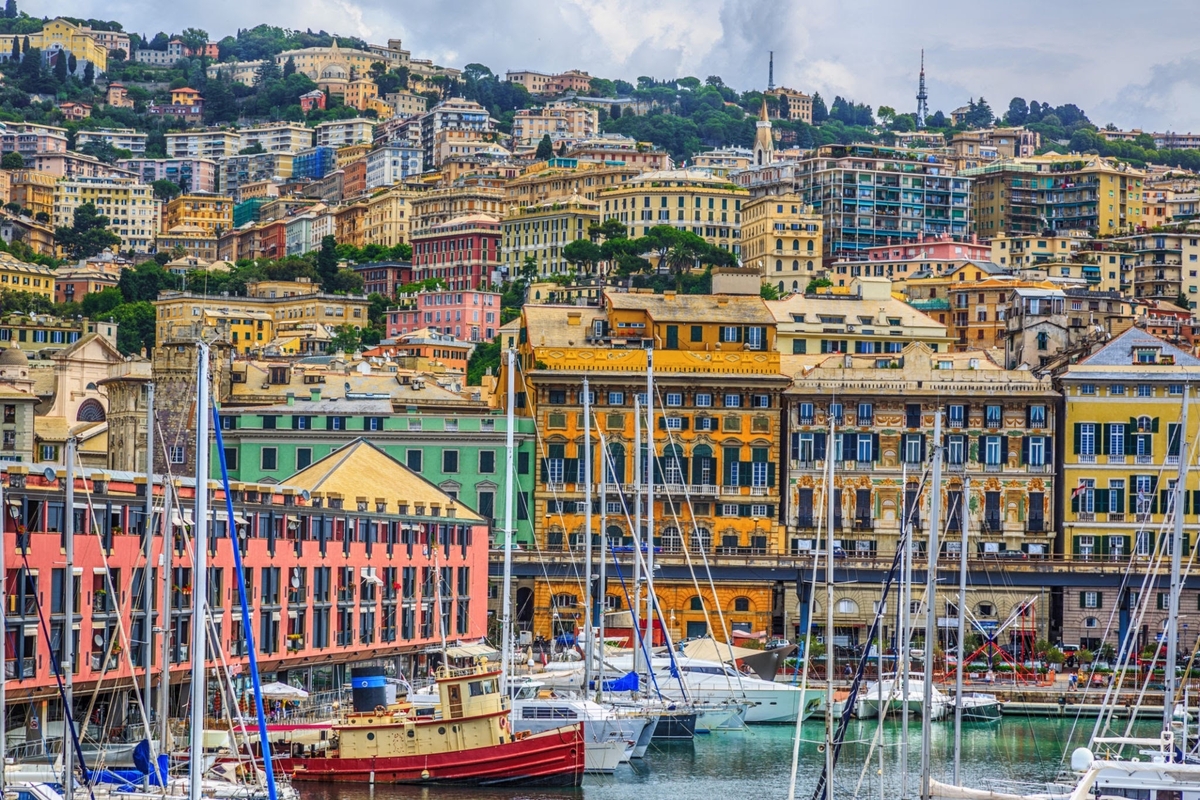 Genoa (known as Genova in Italy) is the capital of the Italian region of Liguria and the sixth-largest city in Italy. On the Gulf of Genoa in the Ligurian Sea, Genoa has historically been one of the most important ports on the Mediterranean: it is currently the busiest in Italy and in the Mediterranean Sea and twelfth-busiest in the European Union. As of the 2011 Italian census, the Province of Genoa, which in 2015 became the Metropolitan City of Genoa, had 855,834 residents, with over 1.5 million people living in the wider metropolitan area stretching along the Italian Riviera.
The 2022-23 Master, Chris Dyson and his Consort Sarah Dyson invite all WCCA members to a 4-day Architectural Tour of Genoa.
Places will be limited to 40 persons. Tour attendees will be staying in a hotel positioned in an old palazzo in the heart of the old town. Walking boots and sketchbooks will be essential travel items for this trip!
An illustrated itinerary will be in due course, but in the meantime we would like to gauge interest. Anyone interested is therefore requested to register this on the link below.
Flights are available from Stanstead to Genoa. For those seeking to reduce their carbon footprint the train is also an option.