The Temple Bar Trust's Pathfinders series showcases and celebrates architects and urban designers exploring issues of identity and meaning in their work. A focus is placed on practitioners' engagement of diverse communities, narratives and languages – resilient and equitable cultural drivers of placemaking for London in the 21st century as it transitions through the COVID crisis into a new era.
About this event: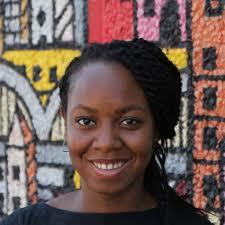 In this talk Stephanie Edwards, Urban Symbiotics will introduce her practice's focus on the delivery of social value through a variety of project types and scales facilitating the building of inclusive, equitable and progressive communities.

How do we empower the disempowered? How can we foster civic pride through design? What are the ways in which we can use insight to innovate and harness the value of a 'symbiotic approach where everyone benefits'? At a time when the wellbeing of our local neighbourhoods and communities is more important than ever, what better time to address these fundamental questions. Stephanie is an architect, urbanist and the cofounder of Urban Symbiotics, an insight and research-led multidisciplinary design practice based in London which focuses on the user experience to innovate architecture, masterplanning and the public realm.
Further details and bookings to this free lecture can be found here