The Worshipful Company of Chartered Architects is a modern Livery Company. The Company promotes quality architecture in the City of London and the architectural profession globally; it supports education through awards and prizes as well as a range of charities related to the City.

The Worshipful Company of Chartered Architects achieved Livery status in 1988 - just four years after it was founded in 1984, and received the Royal Charter in 2019 and ranks ninety-eighth in the order of precedence for Livery Companies.
Information about the current Officers and Court Members may be found on these Company pages.
You can look up members information on the "Online Red Book" tab below, for personal use only

To visit the Worshipful Company of Chartered Architects public page, click here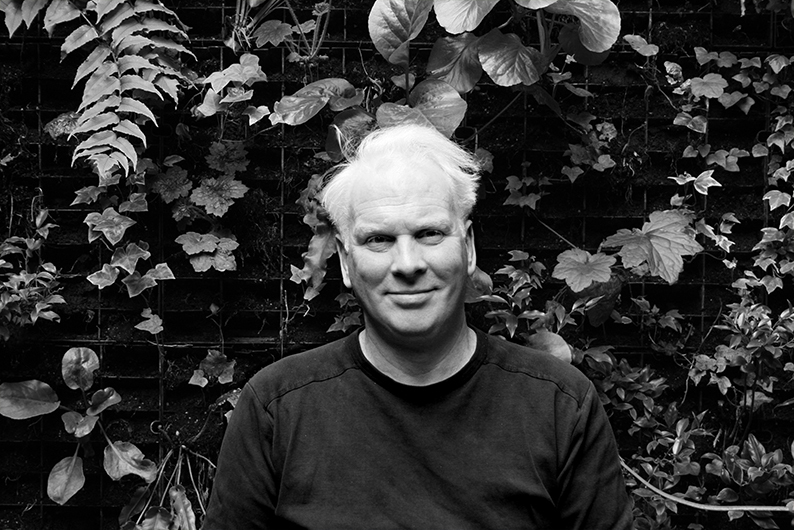 Master
Chris Dyson
Chris is a graduate of the Mackintosh School of Architecture in Glasgow and worked initially for James Stirling and Michael Wilford and Associates. He was subsequently appointed as a Design Director at Sir Terry Farrell's London studio before setting up his own award-winning Architectural studio.
Based in Spitalfields, London, where Chris has lived for 25 years, the practice has a reputation for intelligent conservation work, sensitive building design and creative collaborations with artists. The practice portfolio has been widely published and showcased. He is also a design advisor to the London Borough of Tower Hamlets, The Royal Borough of Kensington and Chelsea and the Corporation of London. He is supported by his business partners Mathew Witts, Maria Louise Long and James Cheung. The practice has won RIBA Awards for its Architecture and Environmental design including regional Civic Trust Awards, Sunday Times British Homes Awards and was voted one of London's Top 25 best Architectural Practices in 2021.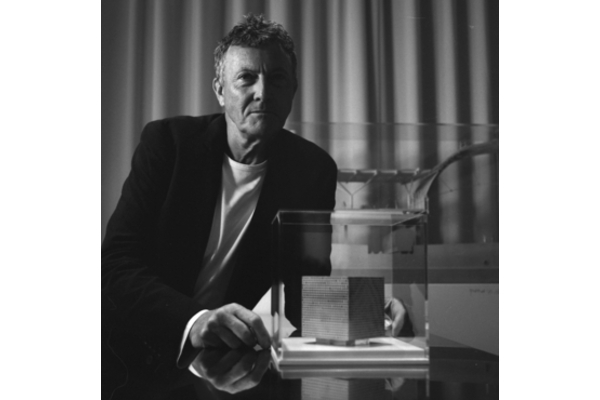 Upper Warden
Chris Williamson

Chris started Weston Williamson in 1985, following 5 years with Sir Michael Hopkins and 6 months working in New York. Chris was put together with Andrew Weston for a group project at Leicester Polytechnic in 1976 and 45 years later they find that their different, yet compatible skills and shared concerns, still form a strong bond.
The practice now has 150 designers with studios in London, Sydney, Melbourne and Toronto, working on city shaping transport-oriented projects. Weston Williamson has recently undertaken the first annual survey in 10 global cities studying commuting trends.
Chris is also a qualified Urban Designer and a member of the Royal Town Planning Institute. Chris leads a Design Think Tank at London School of Architecture and is a visiting Professor at the University of East London. Chris is a member of the Southwark Design Review Panel and sits on the Expert Panel of the NLA for Transport.
During lockdown Chris learned screen printing and used Sir Christopher Wren's Temple Bar as one of his first subjects.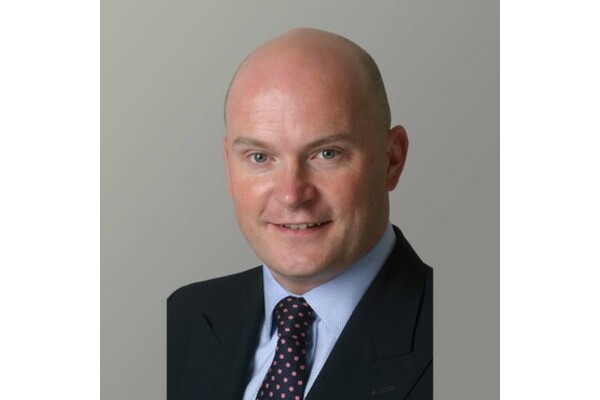 Renter Warden
Giles Murphy

After King's College School Wimbledon, Giles graduated from Bristol University in 1991. Shortly thereafter he joined the Professional and Financial Services business, Smith &
Williamson.
Giles qualified as a Chartered Accountant at Smith & Williamson in 1994 and continues to work in the business, now as Head of the Professional Practices Team advising clients in the Real Estate, Architectural and Surveying sectors.
Giles is son of Stuart Murphy, one of the original Founding Fathers of the Company in the 1980s and is part of the 10% of the Company's members that are not registered architects, but are passionate about the promotion of quality architecture and the built environment.
Giles is Parish Clerk of St Lawrence Jewry and a Liveryman of the Merchant Taylors' and Chartered Accountants' Livery Companies. He is married to Pippa and has three grown up children - Ella, Georgia and Oscar. Giles lives in Esher, Surrey.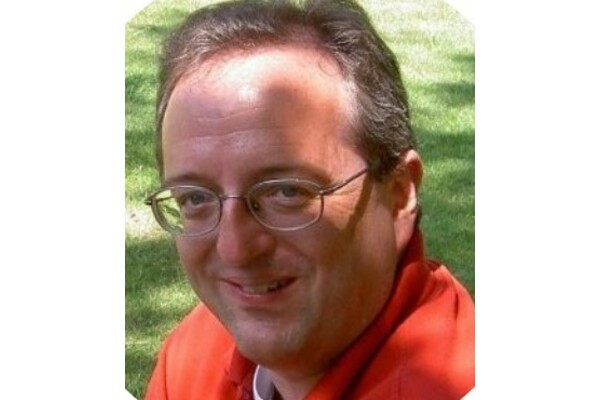 Junior Warden
Chris Bicknell
Educated at Highgate School, Chris then went on to qualify in Architectural Studies at Bath University and achieved his professional Architectural qualifications at the University of Sheffield in 1991.
He subsequently qualified with a Masters in Facilities Management at Westminster University. Chris continues to mentor students at Westminster and Bath Universities and is a Professional Practice Assessor at DeMontford University.
After spending the first part of his career within mainstream architectural practices, honing his skills and experience, Chris managed PFI operational estates as Director of an International Facilities management Company and most recently has been with AECOM for the last 14 years leading a consultancy team as Director of Asset Strategy and Facilities Management (FM) Consulting.
Chris has been a member of the WCCA since 2003 and has contributed much to the Company through committees, stewarding and being active on the Court as a Court Assistant. Chris and his partner Sara now split their time between London and Yorkshire.
Almoner - Dr Stuart Le Sage

The word Almoner is derived from the Greek word for compassion and the title Almoner was given to the Church or lay officer who historically distributed alms (money) to the deserving poor.
The modern role of Almoner remains an active and important one in Livery Companies with each Company, and indeed each individual Almoner, interpreting the role to reflect their members particular needs.
The Almoner's duties are foremost:
To act as a focus between the Court and all members of the Company, who may be in need of social or financial welfare.
To give such non-financial assistance as may be possible, on behalf of the Company, to any member who may be suffering from illness or other personal difficulty and to report to the Master & Wardens on any urgent action deemed expedient.
Stuart's take on the Almoner role;
"One of my main duties as Almoner comes to the fore when a Company member passes on. As soon as we hear of such sad news, usually from a family member contacting the Clerk, I inform the members of the event and send condolences to the next-of-kin on behalf of the Master and the Court. I liaise with the family, so that I can circulate funeral details, and arrange for the Company to be represented whenever possible. I now always arrange for the Company to make a donation in the memory of the deceased to a recipient of the family's choice - this might be to a care home, a particular hospital or department, or any nominated charity. When I took over from Tom Ball as Almoner, I started writing obituaries for our website, a job which is quite daunting, but also so rewarding as the research for these can sometimes lead me into engaging conversations with family members or former work colleagues of the deceased. Even if I didn't personally know the individual myself, I feel I do get to know them, and appreciate their various achievements in life.
An equally important duty is to connect with those in the Company who are temporarily suffering in some way, either through physical ill health (they may have had a serious operation, or be under treatment for cancer for example) or they might be struggling to cope with serious stress issues, either through work, in their personal lives, or due purely to financial matters. The Almoner must balance the response here. Sometimes it might be just a case of having a chat, or exchange of emails, and/or sending humorous Get-Well cards - sometimes just knowing that the Company cares about you is a real help.
And sometimes, as happened a great number of times during the Covid pandemic, when many of our members' incomes where suddenly hit so very hard, agreement is reached in conjunction with the Master and Clerk as to the most appropriate way to help with financial issues, with several Company members at the height of the pandemic finding it impossible to keep up quarterage payments, let alone any charitable giving to the trust fund. At times like these of course, the Almoner's discretion and compassion are paramount on all fronts.
So, if you are struggling with something, having a rough time due to life's ups and downs, then do get in contact with me for a confidential chat, or if you know a Company member who you feel would benefit by contact with the Almoner, I am keen to know.
There is also a very nice tradition I carry out on behalf of the Master and the Court. I won't go into details here, but Company members who have recently had special birthdays know what I mean."
To contact Stuart; [email protected] or text/phone on 07802 728667