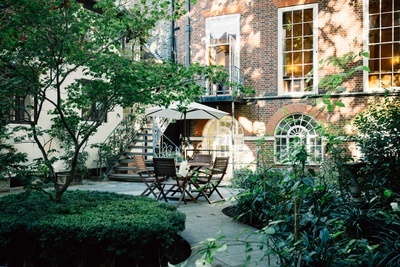 Our Annual Awards dinner will be held this year in the newly refurbished Stationers' Hall. It is one of the few ancient Livery Halls remaining in the City of London. Completed in 1673 after the Great Fire of London, the Hall's suite of magnificent, inter-linking rooms as well as the secluded garden promise to make this a very special evening. I am also honoured that we will be the first event to be held in the hall after a period of closure for refurbishment.
Tickets are on sale now and the price includes;
Pre-dinner reception & 3 course dinner with wine
Our eminent guests who will be attending include new Honorary Liverymen Sheila O'Donnell & John Tuomey.
Dress Code: Black Tie & Decorations